Longtan Hydropower Plant
---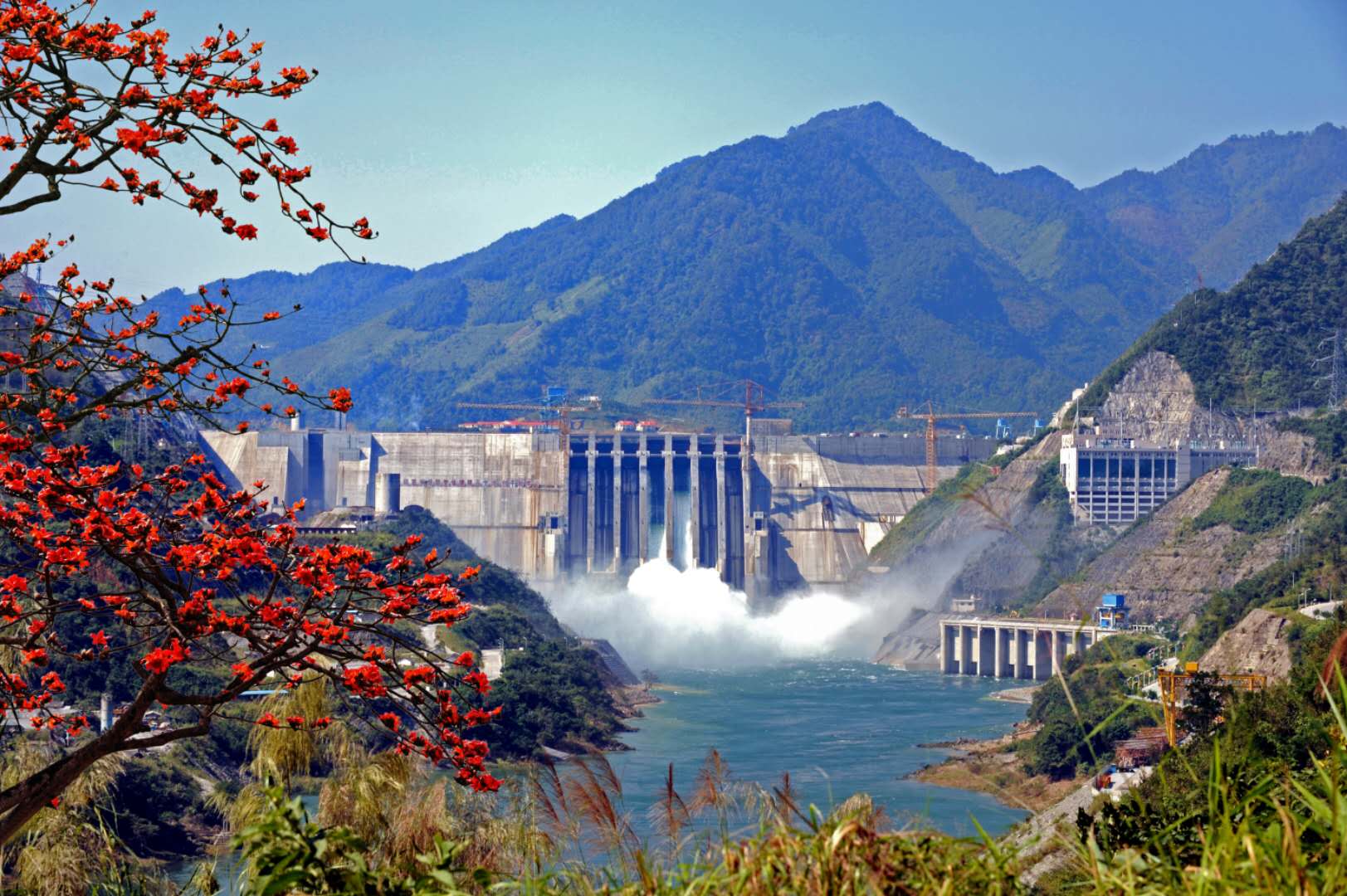 Longtan Hydropower Plant was established on September 24, 2006 and is located in Tian'e County, Hechi City, Guangxi. At present, the total installed capacity in service is 4,900MW, with world records such as "the world's largest underground powerhouse and the highest RCC dam."
The power plant is a backbone project in the cascade development of the Hongshui River. It is one of the ten landmark projects of the country's West Development and one of the strategic projects of "West-East Electricity Transmission Project". The planned total installed capacity of the project is 6,300MW. Currently, seven units of 700MW have been put into operation.
The construction was started on July 1, 2001, the river was closed on November 6, 2003, and the water storage started on September 30, 2006. The first three units of No.1, No.2 and No.3 were put into operation ahead of schedule in 2007. Units No.4, No.5, No.6 and No.7 were put into operation in 2008, 14 to 18 months ahead of schedule. It set the record by putting four 700MW hydropower units into operation within one year and putting two 700MW hydropower units into operation within one month. The whole project is one year ahead of schedule and exerts huge comprehensive benefits like power generation and flood prevention. It also created the records of the fastest construction speed and the best construction quality of similar large-scale hydropower stations in the world.
The power plant won many honors during the construction period: In November 2007, as the sole representative project of China, it was awarded the honorary title of "International Milestone RCC Project" granted by the ICOLD; in July 2010, it won the honor of "Extraordinary Contribution Group for National West Development" and the second prize of the National Science and Technology Progress Award with its "200-meter high RCC gravity dam key technology" and "rock mechanics intelligent feedback analysis method and engineering application"; in June 2011, it won the title of "China Power Quality Project".